News and Upcoming Events
2013 Annual Recital and Fundraiser
Ashwini is proud to partner with Live Beyond Foundation for this year's annual recital. The program will feature performances by the students, Ashwini Gogate and Ashwini's guru, Guru Maneesha Sathe. All proceeds will benefit the Live Beyond Foundation. The program will be at CPCC Pease Auditorium in uptown on June 9th. Stay tuned for more details.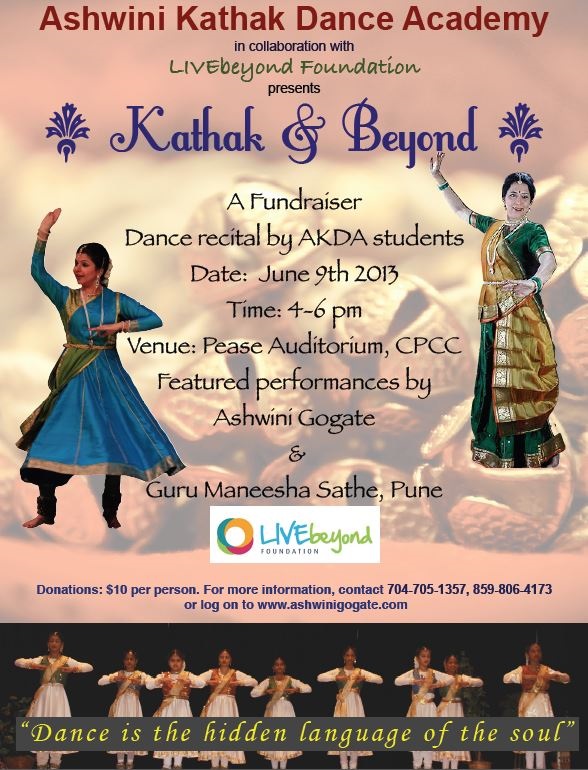 Studio Open
Ashwini has started teaching classes at the new studio right here in Ballantyne. The address is 11038A Cedar Walk Lane

View Larger Map
Moving to Charlotte
Ashwini Gogate has moved to Charlotte, North Carolina. Regular Kathak classes have been operating in the Ballantyne area since January 2011. Classes are enrolling now for all age groups and leverls.
Contact Ashwini Gogate for further information